Just now posting what I half-way wrote last night! LOL :) It's still Tuesday right? ;)
1. MotD:
Adding Declan into the mix with our RAK's. He helped me hand out a couple of candy bars to folks at the grocery store on the way out. He was so cute..."here ya go! Have a sweet day!" Went to lunch with Tayvan and Bob while Dec was at school on Monday. She was in *rare form*--crazy laughing, noise making, smack talking baby girl. Bob & I were cracking up at her! Great to be able to spend some one on one time with her and us.
2. Family Update:
Okay, not really *family* but I'm going to look at the yummy chair that I found on Craigslist tonight. Its awesome to me and fugly to Bob, but he's said that I can go for it...he's okay with it if I love it. that I love IRL tonight & that the guy is negotiable on the price. Check it out...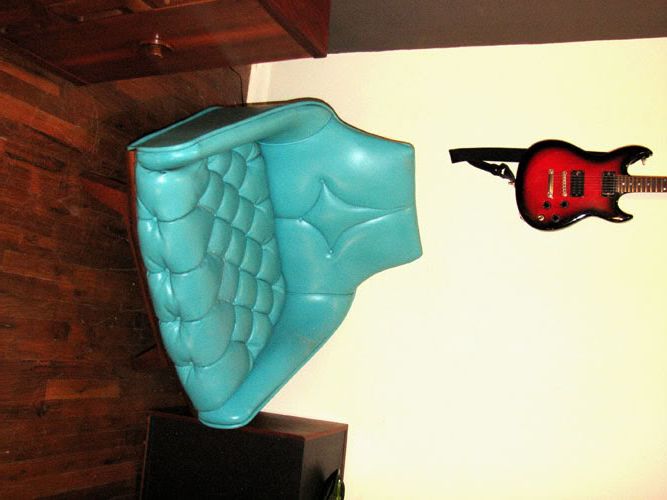 3. Inspiration:
Music today mostly but I don't know how to post it so that it plays on my blog yet. So I'll do the link thing instead...
Flyleaf (one of my mega faves)
And a new band I heard on the radio this week...best place I can find is on this guys blog but its a cool song...
http://www.johnmortell.com/2007/06/21/paramour-misery-business/
Smooches all! :) ...S